Hundetrening skal være gøy, engasjerende, inspirerende og lærerikt. Trenger du ekstra påfyll for å gjøre dine kurs mer kreative med nye morsomme øvelser? Ja, da er dette kurset for deg!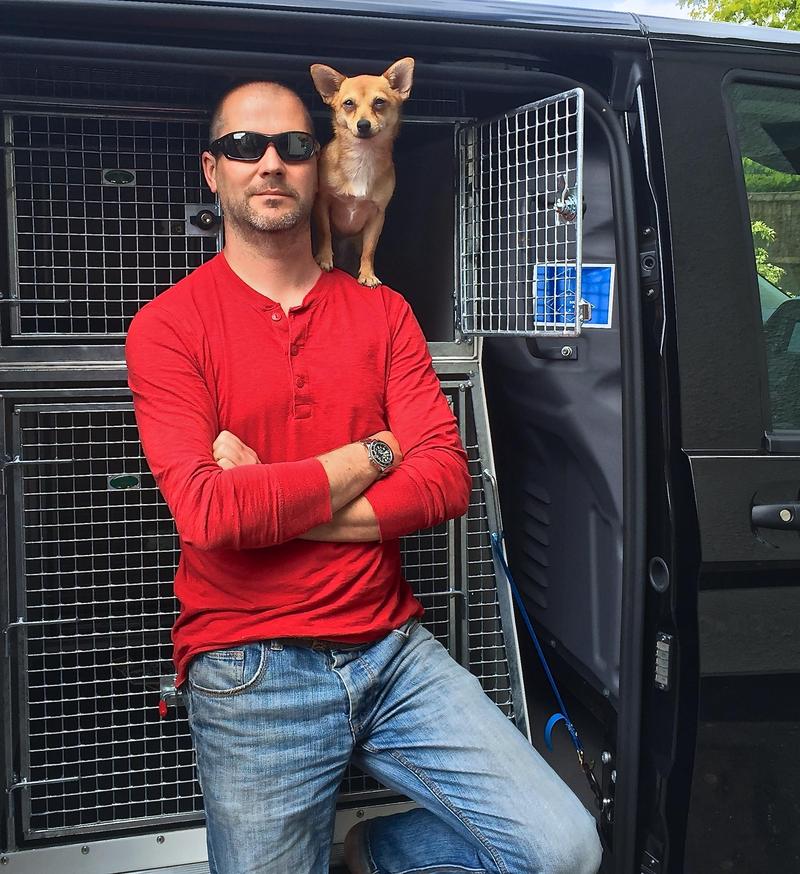 Steve Mann, grunnlegger av IMDT Institute of Modern Dog Trainers i England, kommer til CATCH Hundetrening helgen 7-8 oktober 2017.
Kurset retter seg spesielt mot deg som allerede jobber som instruktør, men passer også bra for andre dedikerte hundetrenere :-)
(Vi gjør oppmerksom på at kursene går på Engelsk)
Steve Mann, Dog Trainer & Behaviourist, Chairman of the IMDT
Steve har jobbet med hunder profesjonelt i over 20 år. Han har trent tusenvis av hunder og hundrevis av profesjonelle hundeinstruktører. Han er grunnlegger av "the Institute of Modern Dog Trainers" og holder seminarer, kurs og workshops for hundeinstruktører og atferdskonsulenter rundt om i verden. 
Steve brenner for kvalitet, etisk og vitenskapelig hundetrening til fordel for hunder, eiere og instruktører. Han er jordnær, engasjert, kunnskapsrik, motiverende og en mester til å inspirere og kommunisere. 
Program for helgen:
Lørdag 7 oktober: Great, fun exercises for Classes
".. could your classes be a bit more interesting?!"
Great learning games for classes
Motivation is the key, for Owner, for Dog!
Team and Individual training challenges
Tricks for Behaviour Modification
Challenges, not Homework!
The 'How to' of fun exercises
Improve compliance by improving your classes!
Building criteria for optimum learning
Measuring learning for Owner reinforcement
Injecting exercises into Play
Søndag 8 oktober: Happy Recallers & Loose Leaders
RECALLERS "Baby Come Back!"
Really Reliable Recalls
How to make training more like a game than school
Harness the power of the hunter
Establishing your dogs favourite reward
How to use distractions to your benefit
Recall exercises and challenges for 1.2.1s, Group Classes and Behaviour packages
Constant Q+A throughout
Maintaining motivation whilst training
Day to day exercises to ensure consistency
Practical exercises and demonstrations
LOOSE LEADERS
The skill most in demand by Owners
Loose lead exercises for 1.2.1s, classes and part of Behavioural support packages
Games to play in class
Full course notes and training plans provided for all methods used throughout the day
Many techniques explained and demonstrated so you can create your own solutions
Maintaining motivation 
Practical exercises in a relaxed enviornment
Constant Q+A throughout
Tilbakemeldinger fra deltakere på Steve sine kurs:
Such a fantastic course to have attended, learn LOADS of new methods for loose lead walking, and in such an enjoyable way! Highly recommend it!
Rosie Taylor-Trigg
01/06/2015
Another great course!! Many different approaches discussed on how to achieve loose lead walking, fun games to inject into classes to motivate your students. Really well run day, great balance between practical and theory. Lots of fun, as well as learning a lot! A must for all Instructors!
Philippa Short
Such a fantastic course! If you thought you knew about recalling a dog, this course will make you think again.I came away with so many new ideas, and fresh perspectives on old ideas, which I have used time and time again with my clients. This course has helped me help them achieve the Holy Grail of dog training - a dog that willingly and happily comes back every time!
Sally Feldt
Really great course. Came away with lots of great ideas to put into practice. Highly recommended! As always, Steve makes it a fun learning environment.
Jo Carford
14/08/2016
Unbelievably good, really useful techniques which will help me persuade clients 'positive' is the way to go. Yet another brilliant course run by Steve Mann, his style makes learning fun but you still take in the information. Thoroughly recommend this Course.

Steve Mann på youtube: https://www.youtube.com/user/alphapablocarlos
Tilleggsinformasjon
Kurset går over lørdag og søndag kl. 10-16.
Sted: Hvalsmoen, Hønefoss
Kursinformasjon
Funk Up Your Classes! m/Steve Mann
Påmeldingsskjema
Påmeldingen for dette kurset er stengt.