Helgen 21-22 april 2018 arrangerer vi et 2 dagers seminar med Nando Brown og Jo-Rosie Haffenden i OSLO. Nando og Jo-Rosie formidler budskapet på en levende, engasjert og lett forståelig måte, ispedd en god porsjon humor. Dette kan du ikke gå glipp av!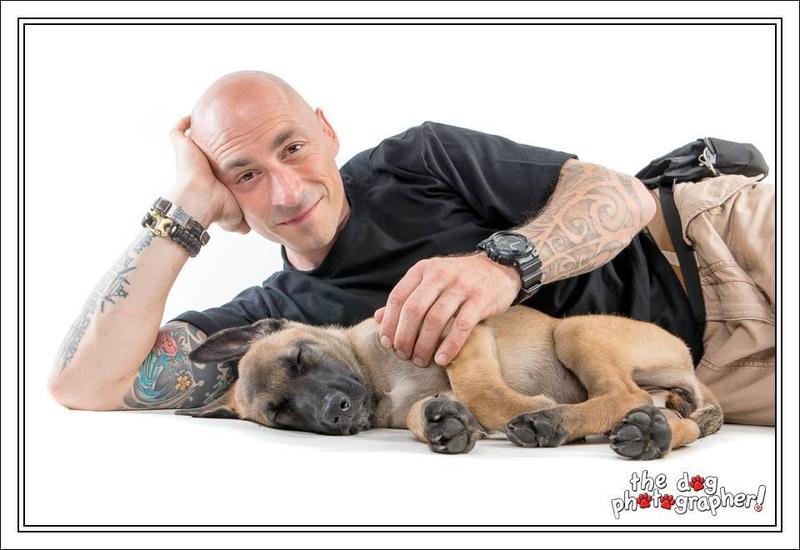 21-22 april arrangerer vi et 2-dagers seminar med følgende temaer:
All dogs have some form of predatory drive - that is to say they all originated from hunters and many of them are still selectively bred to hunt today. We use elements of the predatory motor pattern to get most natural working behaviours such as herding, guarding, tracking, stalking, flushing and biting. However, sometimes these behaviours can get dogs into trouble. From chasing cars, to stalking other dogs or herding children - many owners struggle to control their dogs predatory drive. 

Day 1 looks at the science of predation - exploring how and why dogs use certain actions, how we breed for those behaviours as well as why some dogs drive to perform an element of the predatory motor pattern can get too much. We will look at the psychology of predatory behaviour as well as the neurobiological factors and delve into which dogs are statistically more likely to suffer and why. 

Day 2 explores the practical application of all this theory. We cover how to assess this behaviour safely whilst minimising stress to the dog; how to set dogs up to succeed; client preparation; how to manage and control these desires realistically; as well as how we go about changing the dogs behaviour.
Presentasjon av foreleserne:
Nando Brown
Nando has been working as a dog trainer and instructor for 12 years. Best known for his accessible style, impressive YouTube tutorials, big personality and awe-inspiring ability to train the tricky dogs that many people claim are untrainable. Nando has also hosted his own international radio show. With hit videos receiving more than 20 million views and a Facebook page with over 20,000 fans – Nando is now enjoying a successful career in television having worked with Jo-Rosie on Rescue Dog to Super Dog. He is currently working on new projects for channel4. Nando is co-authoring a book with Jo-Rosie which is set to be published Spring 2017. As well as being an esteemed trick dog instructor – and founder of the In The Dog House trick dog titles, Nando's also made a significant contribution to the world of scent – and this year bought competitive nosework back on the UK radar by starting up The Man Hunt. Nando teaches hundreds of new and experienced dog trainers across the world in all aspects of dog training and has been invited to run seminars and talk at various large conferences in South Africa, America, South America, New Zealand, Australia and throughout Europe.
** Nando har en egen youtube kanal hvor han har lagt ut klipp fra oppveksten til mallen sin Fizz (Incredimal Raising Fizz).
Jo-Rosie Haffenden
Jo-Rosie is an animal behaviourist who, after completing a degree in applied psychology and a post graduate in behaviour, worked for a large rescue organisation. After moving into a private behaviour clinic and working mainly with section 1 and 3 dangerous dogs, she became an independent expert witness and then went to work for herself. Jo-Rosie set up a Sussex based behaviour and training company which is still thriving. Along with co-presents channel 4's Rescue Dogs to Super Dogs, she has enjoyed a range of other TV opportunities and is currently working on new projects for Channel 4. In 2014 Jo-Rosie published popular training book 'The Real Dog Yoga' and is currently writing another title for the same publisher called 'Desperate House Dogs' which is set for release in 2017. Her passion for rescue dogs and in particular Pit Bull Terriers, has lead her to be one of the countries leading experts on the breed and as such she has been asked to talk on mainstream national TV, international and local radio as well as write for National and local papers on the subject. For the last year Jo-Rosie has enjoyed her role as Head of Behaviour for the Institute of Modern Dog Trainers lecturing both in the UK and Internationally and writing the level IV OCN assessment process for behaviourists but is excited about being able to offer a new range of courses.
Praktisk informasjon:
Seminaret er uten egen hund. Nando og Jo-Rosie har med egne hunder til praktiske demonstrasjoner.

Pris for 2 dagers seminar er kr. 3000,-

Sted for arrangementet: 

Fellesauditoriet, Veterinærhøgskolen, OSLO

Seminaret går fra kl. 10-16 begge dager.  Registrering av deltakere starter fra kl. 9.00. Vi anbefaler å møte opp i god tid!
Påmeldingsfrist 20. Mars!
Salg av hundeutstyr på seminaret:
Det vil bli salg av leker, godbiter, hundeutstyr fra CATCH Hundeutstyr på seminaret. 
For spørsmål, ta kontakt med:
Camilla Lien (Tlf: 995 32 801) eller Heidi Jorem Sollien (Tlf: 400 41 646)
Tilleggsinformasjon
Tilbudspris for påmeldinger innen 15 mars: kr. 2500,-
Pris etter 15 mars: kr. 3000,-
Kursinformasjon
The Science of Predation and Drive
Påmeldingsskjema